Air Duct Replacement
Back To Our Services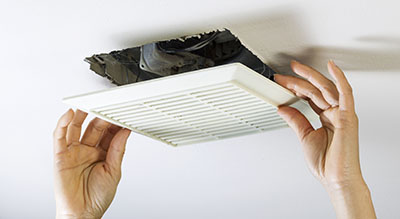 As an air duct cleaning and repair service company, we guarantee that the needs of our clients will be fully covered. Whether you feel that energy is lost or the indoor air makes you sick, you can trust us for the right service. We can evaluate the condition of ducts and certainly own the means to clean them perfectly. We use remarkable equipment in order to remove allergens, dirt and mildew from ducts efficiently. We also clean dryer vents, air filters and HVAC units and are available for all related repair needs. Our experts provide air duct seal repair, fix HVAC units, replace filters and dryer vents, and install new ducts. Such systems must be durable and clean so that air transferred through them will be clean and people won't pay extra for the wasted energy.
24/7 air duct maintenance. Emergency services, HVAC repair.
These facts make our job at Air Duct Replacement El Sobrante even more important and necessary. Our concern is not to replace air duct filter solely, but examine the condition of the air ducts throughout their length and determine whether they must be replaced or not. The technicians of our company will try to fix the small damages and seal the gaps, which might have been created over the years. These gaps are the worst enemies of your HVAC system and pocket because they are the exits from where air escapes and that has a direct consequence to the amount of energy you will need to spend. The HVAC unit will work non-stop attempting to reach the expected temperatures and you will be paying for both the limited energy that comes in your room and the lost one through the gaps.
Of course, the extent of the damage will determine the necessity of repair or replacement. If the technicians of Air Duct Replacement El Sobrante manage to seal these gaps efficiently and believe that some small repairs along with thorough air duct cleaning can keep the tubes in good shape for several more years, they will proceed with the required procedures. Though, in most cases, air ducts need to be replaced. If you own an old house in El Sobrante, chances are that the ducts will be old and our technicians will propose the best method to make the best out of the system. A simple air quality testing will show the levels of indoor contamination and the simple inspection of the ducts will underline the best solution to their problems.
The advantage of a probable replacement is the current materials and installation methods. Thanks to the current technology, our company is equipped with amazing equipment and first class quality materials. Air Duct Replacement El Sobrante invests great amounts on its infrastructure, tools, materials and replacement parts and picks its technicians for their exceptional professionalism and great training. You can trust that they will install new air ducts properly and in accordance with the latest official specifications. They will use the right coating and insulation materials to cover them and, thus, protect them from the weather conditions and humidity. They are very thorough when they engage on new installations and very particular when it comes to the proper connections of the air duct parts. You can rest assured that they will be perfectly sealed and the durable materials will not leave room for any air loss. Taking advantage of the new technologies and our outstanding services means you like taking care of your family or employees. You have a responsibility towards them and we have a responsibility towards you.